Guitar classes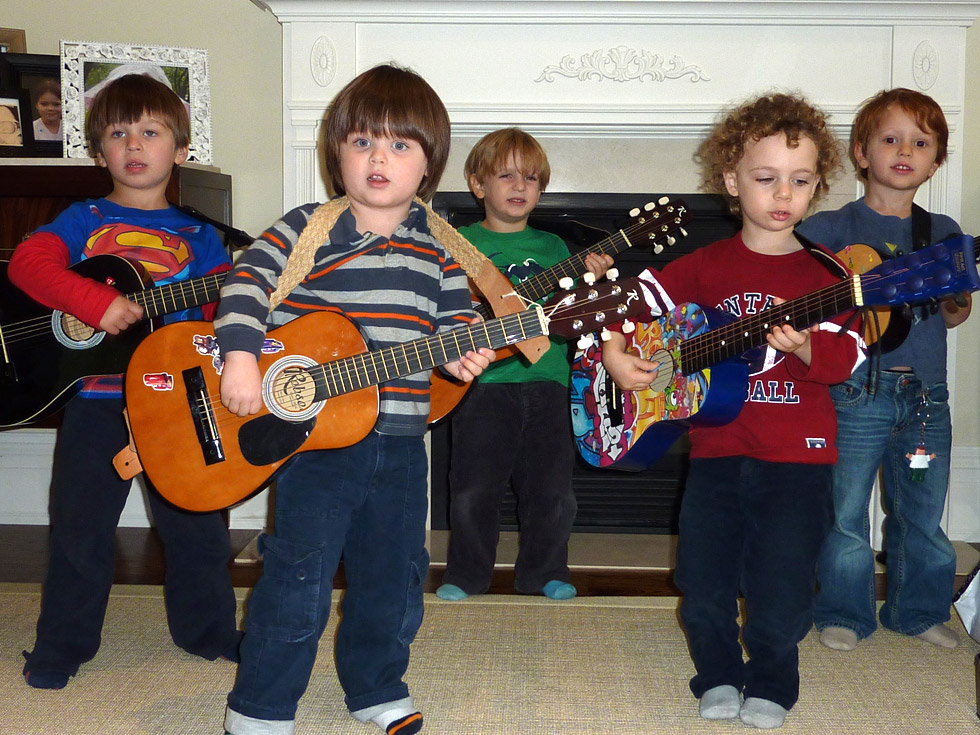 Beyond Baby Mozart, Students Who Rock
Does your child love guitars? They're never too young to learn guitar basics, music appreciation and basic rhythm. An early start maintains their interest leading to future development.
Renowned children's entertainer Kayla helps develop your child's love of music and guitar through an entertaining, informative, and fun thirty minute, small-group class, for kids 3-5. Check out this New York Times opinion piece on the benefits of music education.
Call 416-917-9035 or email for information or to book your class! Space is limited.
Rock out with Kayla!
Hosting a guitar class at your house is easy and fun. Gather up a small group of your friends' kids – ideally 5 to 8 children, each with their own guitar – and leave the rest to Kayla! She'll have them tuned up and ready to rock in no time.